Job was saved successfully.
Job was removed from Saved Jobs.
HK/2386 Senior Account Manager - Leading B2B Agency
£34,000 – £45,000 • yearly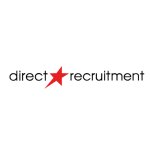 ---
Job Description
This leading full-service B2B agency in the heart of London are looking for an established Account Manager or Senior Account Manager to join the team. As the B2B specialists of an integrated creative agency, you will be joining a medium-large sized agency and working on one of their most famous and progressive technology clients.
The Role:
As Senior Account Manager, you will hold a key role in building relationships with clients and delivering strategic and creative integrated marketing programmes. As an experienced B2B marketer, you will lead client engagement with key stakeholders, develop the commercial relationships and ensure project teams are briefed and resourced to deliver timely, effective and profitable marketing programmes.
Key Responsibilities:
Working with the Business Director or Client Services Director you will formulate, execute, monitor and manage account plans for each of your stakeholders to overachieve your targets.
Ensuring all marketing programmes are delivered on-time and on-budget.
Demonstrating continual monitoring of progress against marketing plans and analysis of results, taking remedial action as necessary to ensure achievement of targets.
Experience:
Proven experience in an integrated marketing agency
Have a clear understanding of the dynamics of digital/integrated marketing, digital technologies, and buyer behaviours.
Your natural demeanour will be an outgoing personality – junior members of the team will look to you for direction.
Lead stakeholders and be confident in questioning briefs to ensure we are fully equipped to deliver smart solutions.
You will be passionate about constantly developing your knowledge and understanding of your clients' business, their brands, corporate image, market position, and their competition, enabling you to add value to marketing programmes when solving clients' problems.
Use initiative and be a problem solver.
Show ability to understand the brief, scope the marketing programme and lead the co-ordination/delivery of the creative response.
Show ability to plan time effectively, in conjunction with the team to meet complex integrated programme deadlines.
Be comfortable with presenting concepts and obtaining feedback from the client.
Demonstrate a thorough understanding of all relevant production/technical implications of specific marketing programmes at all stages of the process.
Keep abreast of current creative/digital/mobile thinking, absorb and consider relevance of new ideas and techniques, and feed this back to all staff as appropriate.
The ability to identify new business opportunities, and take action within the agency to drive response to the opportunity to enhance client relationships and grow revenues.
The ability to conceive, prepare, author and deliver key presentations to clients and be comfortable with presenting concepts and obtaining feedback from the client.
---
---
London
,
London
,
United Kingdom
We are experts in digital, direct and integrated marketing recruitment and provide a first class consultative service to both candidates and clients. If you are looking for a new role in marketing and want to find out about the best roles in London then Direct Recruitment have the experience and contacts to help you.
---