Job was saved successfully.
Job was removed from Saved Jobs.
£70,000 – £75,000 • yearly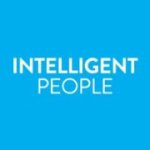 ---
Job Description
DATA PRODUCT MANAGER

I am looking for a Data Product Manager to join one of the UK's leading high-profile scale-up brands. Working on their market leading customer product, you will be responsible for the data strategy for the back-end services, own the APIs that ingest and provide data to a range or stakeholders. They have an amazing culture, benefits, and bonus scheme too.
Salary: £70,000 – £75,000 + 10% Bonus
Location: London (Hybrid)
You will be responsible for creating reliable, extensive, and modern data services that enrich all aspects of the business – elevating the quality of experience for our consumers, customers, and stakeholders. It'll be a great opportunity for higher exposure for yourself and to work with a solid, supportive backend team.
The Data Product Manager will help support the core proposition, ensuring the business remains ahead of its competitors with best-in-class data sets, API access and internal platforms.
Package includes 10% annual bonus, 25 holidays increasing with service, cycle and electric vehicle finance schemes, market leading maternity and paternity benefits plus a great deal more!
The Data Product Manager will be responsible for:
. Building a brand-new proposition that will significantly affect the success of the businesses growth in years to come.
. Leading the full cycle product management for their brand-new product set and cross functional teams
. Using insights, data, market potential, trends, problems, and opportunities to develop a product vision and strategy
. Demonstrating the product strategy is aligned to achieve the business strategy
. Ensure user centred principles are applied in product design and development.
. Ensuring work is impactful and aligns to business growth ambitions.
. Bringing value to market early and often. Small pieces regularly, not big chunks every 6 months!
. Facilitating discussions around discovery and test and learn process to validate or kill ideas using data and insight driven decision making.
The Senior Product Manager will have:
. Have a strong technical product background using datasets, building APIs, internal and external platforms
. Solid understanding of technical language and terms used for API-first services
. Experience building data centric APIs with internal and external stakeholders
. Achieved success delivering data products that drive real stakeholder value and business financial goals.
. The ability to serve as a product expert and subject matter expert to the technical and developer community.
They are absolutely the leaders in their field, with plans to continue disrupting one of the most painful consumer purchases journeys existing. They truly have a solid approach to community, whether you join remotely or in person. People join and they stay. Join them!
Intelligent People is a Data Product Manager specialist recruitment agency.
---
---
St. Albans
,
United Kingdom
Intelligent People work with Online & New Media Organisations (including Online Retail, Travel, Media, Business Services & NfP), Telecom & Datacom Providers (Fixed, Mobile, Converged & ISPs) and the Technology Market (Software Vendors, MSPs & SIs). The vacancy areas we specialise in are: Marketing Recruitment Product Management Recruitment eCommerce Recruitment
---