Job was saved successfully.
Job was removed from Saved Jobs.
Senior Analytics Consultant
£50,000 – £65,000 • yearly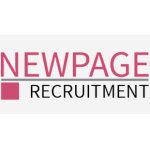 ---
Job Description
Senior Analytics Consultant – London – £50K to £65K+ with generous benefits & bonus scheme.
Who will I work for? A globally renowned data and technology solutions company based in London. Working a hybrid of home and office.
What's the Opportunity? As Senior Consultant in the area of location analytics you'll work closely alongside a friendly and inclusive team within a highly dynamic and fast paced project led data environment. Great teamwork within this company is paramount, brainstorming and innovation is encouraged and additionally the management and company as a whole put a huge focus on your own personal career development and overall work satisfaction as well.
Your day to day within this Senior level Analytics Consulting role will be really varied with plenty of client interaction both remotely and face to face in the UK and Overseas. This is a role incorporating both analytical and customer facing aspects, focusing on delivering expert spatial analysis, location planning insights and strategies for diverse clients in a wide range of consumer centric industries. You'll be offering world class technology solutions, consultancy and up to the minute data analysis to clients, helping them with expert strategies to optimise the location planning of their physical presence for consumers (clients may be shops, hospitals, warehouses, leisure venues etc) Languages aren't essential for this role, but you'll be a globally sensitive person and have a real interest in working with other countries and cultures.
You will be joining this professional, highly skilled and motivated location data team at an exciting stage as they continue to enjoy a wealth of business even in these challenging times. The company as a whole is very large, however the look and feel of each team is like family so you get the best of both worlds!
This is actively an environment of employee training too and you will enjoy the satisfaction of expanding your career in location analytics whilst working alongside some of the best data professionals in the business!
What skills will I need to bring?
Previous experience in an analytical role, ideally as a lead on analytics projects
Experience with Geographical Information Systems (GIS) and working with spatial data
Sound project management skills
Some working exposure to programming languages like Python, SQL, R
Ideally but not essential some exposure to Alteryx or other ETL tools
Some working experience designing and creating dashboards using Tableau, Qlik or Power BI
Strong communication skills – both your team and clients will want to feel you're a safe pair of hands and that you care about their business.
Strong Excel abilities
Able to translate complex information to non-technical audiences and great presentation skills!
Expert attention to detail and a problem solver - you enjoy the process and have a genuine pride in getting it right!
What's it in for me? This is a hands-on and varied opportunity with plenty to keep you engaged! There is also plenty of space within the role for you to continue to advance your professional skill set in a supportive environment. A career role; staff retention in this company is second to none as it's genuinely such a great place to work! Additionally companywide across all teams there is a culture of brainstorming and sharing of resources and ideas, you'll absolutely feel your input really counts in this company!
Salary: £50K to £65K+ with a generous range of benefits (including gym) & bonus
Sounds great how do I apply? Either apply online below or Email your CV [Register to View] be right back with you to discuss next steps (and if you're not quite right we'll see what else we have for you
---
---
London
,
London
,
United Kingdom
At NewPage Recruitment we're proud to stand out from the crowd! We're recruiters with a conscience who value the personal touch – with us you'll find a friendly, professional and bespoke approach whether you're a client or a candidate. We cover roles spanning the globe in addition to the UK market, concentrating our expertise in Anal...
---