Job was saved successfully.
Job was removed from Saved Jobs.
£32,000 – £35,000 • yearly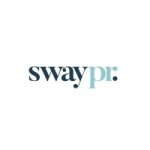 ---
Job Description
Location Predominantly remote – Home working
Working Pattern : Flexible Monday to Friday, occasional weekend working may be required
Contract Type: Permanent, Full Time (Part Time role also considered)
Salary: £32,500 per annum, rising to £35,000 per annum on successful completion of probationary period, with annual salary growth opportunities thereafter.

Who we are:
We're a small PR agency with big plans! We specialise in media relations and PR consultancy in travel, sport and consumer PR with a growing list of business-to-business clients.

We drive awareness & engagement for companies 'that enhance our lives' – anything from events to brands, and even professional athletes.

We believe in working hard but flexibly. It's all about delivering amazing results for our clients. The role will be working remotely, yet collaboratively with the owner and wider team of consultants – some of which are as far afield as New York.

Who we are looking for :
We are looking for an experienced Business-to-Business PR account manager who is ready to hit the ground sprinting.

The person we hire will take on existing client work but will also be tasked to deliver new business targets, with a bonus structure in place as then business expands.

We want someone who is hungry for results. They will be highly capable with client management and experienced in creating and delivering PR campaigns for B2B brands – and all over it when it comes to engaging with media.

Along with creativity and understanding, we need someone who is methodical.

Principle responsibilities:

Manage and deliver on all aspects of PR campaigns to meet client expectations and on budget
Contribute to developing PR plans and strategies
Confidently and creatively produce written press releases, features and PR content
To sell-in news, features and interview opportunities to the media
To monitor and cut coverage to present to clients
Effectively manage crisis management issues on behalf of clients
Develop relationships and negotiate with strategic partners
Undertake fee negotiations with clients
To proactively plan, budget and manage both time and costs for campaigns
Liaise with clients regularly to conduct reviews and provide updates on progress
To communicate strategic advice and planning to key stakeholders
To drive new business through networking, pitching and engaging with prospective clients
Expectations:
Client delivery: accountable for quality delivery of PR services including strategy, delivery and monitoring quality PR campaigns for clients.
Commercial expectations: to be responsible and accountable for the delivery of 15 billable days of client activity per member of the team, per month.
New business: to maintain new business activities required to deliver a minimum expected level of client work per month.
Value for clients: to create measurable value for clients that we can all celebrate and be proud of.
Growing Sway: to be a part of Sway's growth and brand development.
Essential requirements:
Experience
Extensive experience working in a similar PR role
Experience of planning, creating and delivering B2B PR campaigns
Experience in copywriting, marketing, report writing, social media and event management
Experience of engaging with new business prospects
Experience of attending networking meetings, seminars and exhibitions and building relationships with new business prospects
Experience of developing and maintaining strong working relationships
Using own initiative and working as part of a team
MS Windows 365 inc Word and Excel
Working to tight deadlines and under pressure
Skills
Demonstrates problem solving abilities
Demonstrate strong interpersonal and negotiation skills
Ability to work on simultaneous projects
Ability to be organised, self-motivated and to manage own time effectively
The ability to develop and maintain strong working relationships and act as a team player
High level of accuracy and attention to detail
Demonstrate innovation and creativity
Ability to communicate effectively both verbally and written and be able to clearly explain issues to clients and colleagues
An ability to maintain accurate up to date electronic and manual records
Excellent verbal communication skills and telephone manner
Demonstrates a helpful, polite and confident manner
Have excellent IT skills with the ability to learn quickly and adapt to new technology tools
Knowledge
Knowledge of the PR Industry
A competent understanding of B2B PR and media market
A good understanding of Microsoft programmes and technology tools
A good sense of understanding and awareness of commercial acumen
An understanding of emotional intelligence and how to apply when communicating with others
Understanding of the value of equality, diversity and inclusion
Other
A flexible and adaptable approach and being responsive to the needs of the business and colleagues
Willingness to travel for business purposes
Smart professional appearance
Proof of right to work in the UK
Company benefits:
Workplace pension scheme (subject to eligibility criteria)
Flexible and remote working
Company sick pay scheme
30 days holiday (including bank holidays) plus your birthday off on us!
Bonus structure (non-contractual)
Progression pathway
REF-203 440
---
---
Manchester
,
Greater Manchester
,
United Kingdom
We deliver meaningful media relations through an experienced, award winning team that creates change.
---