Job was saved successfully.
Job was removed from Saved Jobs.
Marketing & Events Manager
£36,000 – £38,000 • yearly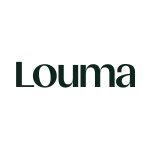 ---
Job Description
Marketing & Events Manager
Opportunity
This is an excellent opportunity to join an expanding team where you will be responsible for executing marketing, events, branding and promotional strategies for Louma. You will liaise with the Managing Director with a view to ensuring efficient marketing and promotional plans of the highest calibre. You will be an integral part of the team striving to achieve the Company vision and ensuring the legacy of Louma continues to unfold and sit amongst the UKs best retreats.
The Role
Working with, and directly reporting to the Managing Director, you will be involved in all aspects of the marketing and sales strategy for the Louma brand.
Duties will include:
Creating and executing the marketing plan;
Working with marketing agencies to produce marketing and point of sale material for the business including copywriting and proof reading;
Planning a scheduled social media campaign and delivering content;
Managing and creating content for Louma's website;
Writing all content for Louma's followers and customers;
Creation of product information and customer communications;
Working with design agencies, print suppliers and other marketing suppliers, ensuring deadlines are met and budgets are not exceeded;
Dealing with sales team requests and queries;
Responding to local consumer sales requirements;
Creating and executing community involvement marketing projects;
Creating and executing charity involvement marketing projects;
Creating sales opportunities through customer engagement;
Organise logistics relating to the delivery of POS and samples to customers for our wellbeing products and food supplies, including all packaging;
Working with the PR agency and responding to press enquiries with information, samples and planning press visits;
Liaising with the sales team on prices, wine tasting notes and stock availability;
Monitoring competitor activity;
Monitoring the marketing email boxes and acting as gatekeeper for potential opportunities;
Helping with fulfilment of online orders;
Managing the winery and retreat's email list;
Planning and coordination of vineyard visit itineraries alongside all events at Louma;
Managing bespoke/tailored requests;
Present wines for tasting and assist consumers with their purchases;
Assisting with the running of the Louma shop;
Hosting guests for events as and when needed with the team;
Act as an Ambassador for the Louma brand;
Generally support the Louma team where required;
Creating and managing the marketing and PR budget.
The Person
The position would suit a person with marketing management experience in the wine and retail industry. To be successful in this role you will need to demonstrate a strong marketing background with an awareness of managing premium brands, have a strong attention to detail, show that you can work on your own initiative or as part of a team. You should be motivated, an excellent time keeper and have the ability to create and maintain good working relationships as well as:
Minimum of four years experience in a marketing management role;
Experience of marketing within the wine industry is desirable but not essential;
Experience of working to tight deadlines and within budget;
Knowledge of premium brand management and their appeal to consumers;
Ability to present marketing plans to stakeholders;
Full eligibility to work in the UK;
A valid UK driving licence;
Good skills with Microsoft software packages, in particular Word, Excel and Powerpoint;
Good written and spoken English;
A strong and proven work ethic;
Decision-making skills;
Excellent interpersonal and communication skills, whether with the employer, other colleagues or the public;
You must be a team player and happy to help where needed as this is a new business.
The Team
The employers are a young family who are living out a lifelong passion to develop a farm and retreat business with a vineyard. There is an expanding team already in place and you will join as part of the founding team. This is an exciting time for the project. We are enthusiastic, hardworking, dynamic, creative and like to do things well and with integrity.


You will join a hardworking and motivated team who are supportive and collaborative, whilst at the same time focused on delivering their individual responsibilities. You will have the opportunity to learn new skills as well as develop existing ones. This is an exciting time to be joining the business as you will have the opportunity to grow with us and have an input on how we operate.

Benefits

Salary: £36,000 - £38,000 per annum, alternatively we can offer a generous package where accommodation, in our beautiful staff house, is included.
Company Pension Scheme membership
Life Assurance

---
---
Bridport
,
Dorset
,
United Kingdom
Louma farm and retreat manages a 37.25 ha site comprising grassland, vineyards, woodlands, landscaped areas, agroforestry and silvopastures, kitchen & herb gardens and lakes using sustainable and regenerative practices. Launching in Q1 2024, our vision is to create a working farm & wellness retreat where memories are made together, with loved ones, by connecting them together in natu...
---