Job was saved successfully.
Job was removed from Saved Jobs.
£80,000 – £95,000 • yearly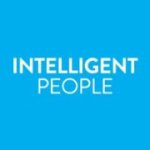 ---
Job Description
Senior Product Manager

Working for one of the UK's leading eCommerce organisations, a Senior Product Manager will build and own products that will help the world eat healthier meals, in more sustainable way.
Whether it is through digital product and tech innovation, continuing to offer the widest choice of fresh, healthy items on the market, building algorithms to optimise delivery journeys or devising strategies to reduce waste and increase sustainability.
They are growing constantly, hiring a few candidates of various levels so feel free to get in touch if you have a growth mindset, think big and relish the opportunity to grow in a fast-paced and demanding environment!
The senior product manager would enjoy:
. building world-class operational capabilities for a product with 'real world' interaction.
. leading cross functional teams
. working in a data informed way
. focussing on building products to help the business scale at pace.
It would be great if the senior product manager had:
. strong product management experience from a fast-paced scaleup or tech first business. Particularly a platform, marketplace, internal tools, logistics, last mile, back end, operations, that would be awesome.
. experience creating products for 'non-technical' people
. normal product manager stuff, Customer centric, good with numbers and data, commercial understanding, just being someone people can get on with and not being a d!!k really.
This is the sort of role that the owner will be standing up at a TED talk presenting on in a few years, talking about how they changed the way the world ate their meals at home.
The business has a whopping 4.4 on Glassdoor and 4.3 on TrustPilot. Employee benefits include up to 30 days holidays, private health, gym membership, enhanced pension and much more!
Intelligent People is a senior product manager recruitment agency specialist.
---
---
St. Albans
,
United Kingdom
Intelligent People work with Online & New Media Organisations (including Online Retail, Travel, Media, Business Services & NfP), Telecom & Datacom Providers (Fixed, Mobile, Converged & ISPs) and the Technology Market (Software Vendors, MSPs & SIs). The vacancy areas we specialise in are: Marketing Recruitment Product Management Recruitment eCommerce Recruitment
---