Job was saved successfully.
Job was removed from Saved Jobs.
£30,000 – £50,000 • yearly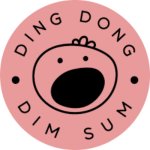 ---
Job Description
Exciting opportunity to lead the marketing strategy at new start up Ding Dong Dim Sum
Work directly with the owners and take the lead on this important part of the business

Competitive salary + bonus + other incentives

Work from home
We are a Dim Sum meal kit business called Ding Dong Dim Sum and we are looking for someone to join our new and rapidly expanding business and take the lead on all things marketing.
The business launched in 2021 and we've just sent out our 50,000th order. We're a small team currently doing everything and so we're looking for a proactive and experienced marketer who can continue to grow our online direct to consumer business.
The role will be reporting into the two founders, husband and wife team Tom and Maya. It will involve understanding every aspect of the business and strategy and putting together a marketing plan that can achieve our goals and targets.
This is an amazing opportunity to join an exciting start up at the ground floor and help grow it into a household brand, not only in the UK but internationally as well.
We are looking for someone with 3+ years marketing experience who can take the creative lead for our marketing plans. We're looking for someone entrepreneurial who can take the initiative, isn't afraid of making mistakes and is keen to really make an impact on our business. We're looking for someone to start immediately and this is a predominantly working from home role.
Experience in the following is essential:
Writing copy for email marketing campaigns and using email marketing software to good effect, including clever use of segmentation

Writing copy for social media posts on Facebook, Instagram, Tiktok and any other relevant platforms

Creating compelling imagery using image edit software and our existing bank of imagery

Creating monthly, quarterly and yearly marketing plans and managing marketing budgets

A good understanding of Facebook, Instagram and TikTok paid for marketing campaign methods and opportunities

A good understanding of SEO and Google Adwords

A good understanding of social trends and how to tap into them

Experience working with social media influencers

Collecting data and reporting on marketing successes and failures

Establishing partnerships to help grow the business

Working with different teams to help marketing intel inform the overall business strategy

Working with our brand design agency on further branding developments

Managing content on the website

Working with the PR agency on a joined up PR strategy

Working with the media buying agency on a joined up buying strategy

An understanding of Google Analytics
Experience in the following would be great:
Working with Shopify

Photography experience - understanding a DSLR and basic image composition

Adobe suite, specifically Illustrator, Lightroom, Photoshop

Videography and video editing

Actual hands on experience managing paid for campaigns on Meta, Tiktok and Google
---
---
London
,
London
,
United Kingdom
DIM SUM AND US We love dim sum and we wanted to make it super easy for all you Hungry Dumplings to enjoy at home. You shouldn't have to go out to a restaurant to enjoy the dim sum experience and those little dumplings don't do so well on the back of a takeaway driver's scooter - they want to get in your bellies fresh from the steamer!
---