Job was saved successfully.
Job was removed from Saved Jobs.
£28,000 – £28,000 • yearly
The National Literacy Trust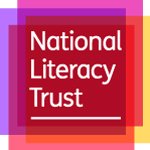 ---
Job Description
Social Media Officer
£28,000 per year
Full-time, 35 hours per week
Permanent contract
Based in London SW8 with flexible/home working

We are on a mission to give children and young people from disadvantaged communities the literacy skills to succeed in life. You could join us as Social Media Officer.

What you'll be doing

This is an exciting time to join the National Literacy Trust as we look to amplify our storytelling through a scalable and sustainable engagement strategy across our social media channels.

You will be responsible for our existing social media channels (Facebook, Twitter, Instagram and LinkedIn). You will work with the Head of Digital and the Digital Content Manager to plan and deliver social media activity and develop new channels where necessary. You will also work with other members of the Marketing And Communications Team as well as teams across the organisation to plan, develop and create engaging and dynamic content to deliver our social media strategy and increase our brand social storytelling, reach and engagement.

You will be based in London and have access to our office there, but will also be able to work from home regularly, coming to the office as little as once or twice a month if you prefer.

What we're looking for

You will be someone who enjoys both the creativity and the detail of social media and wants to develop into a real social media specialist. You will need experience of managing social media platforms including Facebook, Twitter, Instagram and LinkedIn and producing engaging content for a range of audiences.

You will be highly creative, collaborative and self-motivated, with the ability to leverage the latest social media trends and opportunities. You will also need knowledge of techniques that have a demonstrable impact on increased engagement and reach, and current and future trends across social media and how these could benefit the National Literacy Trust.

Why our work is so vital

Poor literacy and resulting inequality is not inevitable. The National Literacy Trust improves the reading, writing, speaking and listening skills of those who need it most, giving them the best possible chance of success.

We make society fairer. Poor literacy creates social and economic inequality. The one in six adults in the UK with poor literacy earn less, are less likely to vote and more likely to experience health inequalities.

We enable social mobility. A child without literacy skills can't succeed at school, and as an adult they will be locked out of the job market. The pattern is intergenerational and starts at birth.

Our work is targeted at communities with the highest levels of disadvantage and the lowest levels of literacy. We support thousands of schools and early years settings, bringing in wonderful partners like the Premier League and the nation's best publishers who bring literacy alive. We campaign to make literacy a priority for our nation's leaders. Our research and analysis make us the leading authority on literacy and drive our interventions.

What we offer you

As well as a competitive salary, we offer benefits including a generous leave allowance totalling 39 days (including bank holidays and office closure between Christmas and New Year), pension contributions of 8% of annual salary, a cycle to work scheme, employee assistance programme and other health and wellbeing benefits.

We support flexible working and promote a workplace where you can be yourself and contribute to our success, whoever you are.

Application details

Our people are our most important asset and we value and respect diversity in all its forms (seen and unseen). We particularly welcome applications from those from Black and Asian backgrounds, as well as candidates with disabilities and from the communities in which we work. We would like to increase representation of these groups among our staff as we know greater diversity will lead to an even greater impact for our work.

To apply, please select the apply button.

Closing date: 10am, Thursday 21st April 2022.

Please note, we do not accept CVs. No agencies or recruitment sites. Registered charity no. 1116260 (England and Wales) and SC042944 (Scotland).

This vacancy is being advertised by Webrecruit. The services advertised by Webrecruit are those of an Employment Agency.
---
---
London
,
London
,
United Kingdom
Every community faces different challenges and has different assets and partners, so we need local solutions. Significant government investment and a national educational policy have not achieved results in the most deprived areas. We believe that by taking coordinated action at a local level to drive up literacy levels, we can support increased educational attainment and employability skills, an...
---