Job was saved successfully.
Job was removed from Saved Jobs.
Senior Marketing & Communications Officer - Food
£33,000 – £33,000 • yearly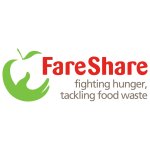 ---
Job Description
Senior Marketing & Communications Officer - Food
London/Hybrid

About FareShare UK

FareShare UK exists to turn an environmental problem into social good. We have a Vision that 'No Good Food should go to Waste' and a Mission to 'Maximise the Social Value of Surplus Food'.

In the UK alone, two million tonnes of surplus food go to waste each year. At the same time, 6.7 million British people don't always have enough to eat. Two million of them are children.

We source this surplus food from fields and farms and from manufacturers and retailers and help get it onto the plates of those who need it the most. With a UK-wide network of delivery and retail partners, we support over 10,500 UK charities to bring people together and tackle hunger – and help prevent food waste and its environmental impact. But providing a meal only tackles the symptom of hunger; our food also helps charities to provide people with wrap-around services that lend a hand up more than a hand-out.

If you want to be part of our story and join us at an exciting time in our growth and development, we'd really love to hear from you.

The role

The successful candidate will make an active contribution to the challenge of securing increasing volumes of food to support the FareShare network. They will need to develop engaging content that demonstrates the impact of FareShare's work and create stronger awareness of how we tackle food waste and food poverty to prospective and current supporters.

We are looking for an enthusiastic individual who feels passionate about food poverty and food waste in the UK. This is a great opportunity for someone to make a real difference in an area of significant relevance and interest.

Main areas of responsibility

1.To support the Food Team in engaging with existing & prospective partners

- Implement a comms plan that supports the acquisition of new food partners through owned, earned and paid media. Managing the budget, reporting on ROI, evaluating and making recommendations to evolve the plan, in liaison with Food Trade Marketing Manager.
- Identify relevant communication channels that support the team's new business development
- Support activity at key food industry events, speaking and thought leadership opportunities for FareShare to engage relevant audiences
- Develop a presence at those events through the co-ordination of speaking and exhibiting activities
- Support the Food Trade Marketing Manager to embed a contact strategy and customer journey that assists retention of current partners and drives increasing food volumes
- Support the Food Trade Marketing Manager to identify opportunities to engage key accounts to raise awareness of FareShare amongst their own partners / supplier base
- Develop and maintain a range of collateral that effectively promotes awareness and demonstrates impact for key partners
- Work directly on key accounts to create compelling content plans to celebrate milestones

2. To support the Food Trade Marketing Manager to promote FareShare's work and evidence of impact

- Provide content and evidence of FareShare's work and impact (e.g. case studies, research, current data) that will engage with the food industry
- Maintain a contact strategy e.g. the food partner newsletter for external stakeholders relevant to the food team
- Assist the Food Trade Marketing Manager where required on research activities / surveys, including research into client insight about food redistribution and surplus management
- Support the Food Trade Marketing Manager relationships with industry bodies such as the Food & Drink Federation, the National Farmers' Union, and the Fresh Produce Consortium amongst others, by providing content, news, blogs etc
- Identify and share stories of best practice within the food industry
- Development of assets to promote the work of FareShare and their partners such as video, informative packs, social media content, web pages, posters, presentations, email, podcasts

3. To develop an active presence and visibility for FareShare within the Food Industry

4. General Marketing

- Receive and respond to briefs for marketing materials from the Food Trade Marketing Manager using either the in-house team or external agencies
- Support the development of the FareShare website's food industry facing pages in liaison with the Food Trade Marketing Manager

Requirements
Person Specification

As an employer committed to Equal Opportunities, we will assess applications in line with these criteria.

Essential Criteria

- Experience of working within communications or marketing with project planning, budgeting, story/creative development, delivery, monitoring and evaluation
- Demonstrable experience of executing marketing campaigns and evaluating success
- Demonstrable experience of working on multiple key corporate accounts / eliciting requirements from multiple stakeholders
- Experience of targeting B2B audiences
- Professional use of social media and email marketing campaigns
- Experience of co-ordinating marcomms activity for a national brand or business
- Experience of working with multiple internal and external stakeholders / cross functional team working
- Bachelors' degree in marketing, business or related field
- Knowledge of CRM systems and content databases for case study management
- Good working knowledge of Microsoft Office and Active Campaign (or similar)

Benefits

- Salary: £33,000 per annum
- 25 days' annual leave + 8 bank holidays
- Employers pension contribution of 4% Life assurance - group life scheme
- Employee Assistance Program
- Interest free bicycle purchase loan scheme
- Season ticket loan
- Flexible working

So, if you're seeking a new opportunity as a Senior Marketing & Communications Officer, please apply via the button shown. This vacancy is being advertised by Webrecruit. The services advertised by Webrecruit are those of an Employment Agency.
---
---
London
,
London
,
United Kingdom
FareShare is the UK's longest running food redistribution charity. We were born out of the belief that no good food should go to waste, especially when people are going hungry. This belief is as central to our work now as it was 25 years ago.
---