Job was saved successfully.
Job was removed from Saved Jobs.
Great Ormond Street Hospital Charity (G.O.S.H) (hireful)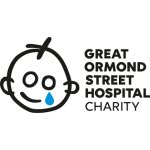 ---
Job Description
Senior Events Manager
If you want to join a fast-paced events team, helping to lead them to deliver a portfolio of exciting high-end events across a variety of luxury London venues, all while raising as much money as possible for Great Ormond Street Hospital Children's Charity, then this is the job for you.
As a Senior Events Manager you will be a key member of the Special Events team and expected to visibly demonstrate your leadership role and make a major contribution to the development and realisation of the team's strategic objectives. The broad responsibilities of the role provide the opportunity to work on a range of different events across the charity's exciting and varied event calendar – from black tie gala dinners to fashion and sporting events at some of London's most prestigious venues including the Natural History Museum and Claridge's.
The role requires a strong team player who is responsible, methodical and who can demonstrate timely completion of agreed projects whilst remaining flexible. The Senior Events Manager also needs to be able to work on a range of event management projects and tasks concurrently. You will work with a variety of internal and external stakeholders at very senior levels, and be expected to create long lasting relationships of trust with them.
You will work within the Special Events team, a team of passionate event professionals who deliver some of the most exciting events in GOSH Charity's event portfolio. The Events Coordinator requires great communication skills as you will work with a wide range of colleagues within the charity, as well as our external high-value supporters, inspiring them to raise funds for GOSH Charity.
About the Team
The Special Events team manages a comprehensive and diverse programme of 20-30 high-end events per year to raise funds, raise awareness and support the work of the hospital. The team produce many of the charity flagship events, such as black tie gala dinners at the Natural History Musuem and our annual Christmas Carol Concert, with the events raising between £100,000 to £1 million. In addition, the Special Events team works on a range of enrichment events for the patients at Great Ormond Street Hospital, like the annual Christmas parties. The team holds relationships with a large external supporter base of high-value volunteers and committees who are pivotal to the success of the events. The team also act as an event agency for the rest of the charity, working with colleagues to deliver their event needs such as drinks receptions and stewardship events.
The Fundraising Department at GOSH Charity is also embarking on an ambitious ten-year fundraising strategy, with Special Events as one of the key areas within it. We are looking to develop new and innovative events, as well as building on existing success to ensure the greatest amount of funds are raised for GOSH over the next ten years.
About you
We are looking for a strong leader who will be able to lead a team to success. You will be a great communicator and a strong team player who works well with others, as you will work closely with other lovely team members within the Special Events team and across the charity, as well as leading on the relationships management of the many high-value supporters who sit on our event committees. You will be experienced in the production of large scale luxury events, working with five and six figure budgets and have a proven track record of meeting strategic goals and targets
Specifically, you will have:
Proven experience of managing and delivering high level events with significant income targets
Substantial experience in a senior events role
Substantial experience in a senior fundraising role
Experience of Business Planning and strategy input
Evidence of working with external fundraising committees and senior volunteers to deliver events
Proven experience of business development work, including committee recruitment
Experience of managing large budgets including forecasting and planning
Proven experience of working in a team environment
Leadership skills: ideally line and team management experience
Influencing skills: excellent communications skills to effectively engage with stakeholders at all levels within the organisation
Excellent problem-solving skills with a proactive approach and mind-set
Excellent communication skills, both written and verbal
About the Charity
Every day brings new challenges at Great Ormond Street Hospital (GOSH). Every day, over 600 seriously ill children from across the UK arrive for life-changing treatments. Every day, young lives hang in the balance as patients, families and staff battle the most complex illnesses. And every day, the brightest minds come together to achieve pioneering medical breakthroughs that change the lives of thousands of children – and change the world. This extraordinary hospital has always depended on charitable support to give seriously ill children the best chance to fulfil their potential. Without donations, Great Ormond Street Hospital Charity can't help fund ground-breaking research, advanced equipment, child and family support services, and the rebuilding and refurbishment of wards and medical facilities. Our staff help to raise these vital funds for the hospital. A better future for seriously ill children starts with you.
Recently awarded with a 'Best Companies 2-star accreditation' and placed number 17 on the 2019 Sunday Times Best 100 Not-for-Profit Companies list - we offer a range of attractive benefits including; a flexible approach to working, 30 days holiday, life assurance, enhanced employer pension contributions, and a discounted season ticket loan.
Our Commitment to Equality, Diversity and Inclusion
We recognise that people from some backgrounds are under-represented in our workforce and across the wider Charity sector. In April 2021 we launched our ambitious three-year EDI strategy committing to becoming a more inclusive workforce, reflecting the diverse communities that we work with and for and demonstrating this through all our areas of work.
A more diverse workforce will enable us to deliver even more impact and we particularly encourage applications from communities which are under-represented in the charity. This includes people from Black, Asian and Ethnic Minority backgrounds, people with a disability, people who are LGBT+ or who are from less advantaged socioeconomic groups.
Further information on our EDI strategy can be found on our website.
Our approach to hybrid working
This role is based in our Central London office (WC1N, opposite Russell Square underground) with the option to work remotely up to three days a week.
Please refer to the full job description below for more information.
How to Apply
Please click on the apply button in the top right-hand corner where you will be taken to a short application form to complete. You are encouraged to include a cover letter with your application, and should refer to the 'GOSH Charity Information Pack' on the Careers page of our website before you apply.
Closing date: 14th January
Applications will be reviewed on an on-going basis and we reserve the right to close the role prior to the closing date, should a suitable applicant be found. Therefore, you are encouraged to apply right away, to avoid disappointment.
Ref: 105 485
---
---
Great Ormond Street Hospital is a children's hospital located in the Bloomsbury area of the London Borough of Camden, and a part of Great Ormond Street Hospital for Children NHS Foundation Trust.
---