Job was saved successfully.
Job was removed from Saved Jobs.
Communications and Marketing Co-ordinator
£25,515 – £25,515 • yearly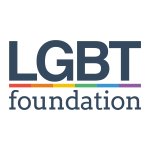 ---
Job Description
Communications and Marketing Co-ordinator
Manchester, Greater Manchester

The Company

Nationally significant and focused on a fair and equal society, we are the LGBT Foundation, a charity supporting the needs of people who identify as lesbian, gay, bisexual and trans.

Serving over 40,000 people each and every year, we provide information to a further 200,000 individuals online, making us one of the most significant charities of our kind in the UK. We help all LGBT people to achieve their full potential and aim to be 'here if you need us', living by our hashtag #EqualityWins.

LGBT Foundation's work is driven by two-way communication with the LGBTQ+ communities we serve and our dedicated supporters and advocates. Our national influence and visibility continue to grow as does the range and ambition of our work.

We are now looking for a new Communications & Marketing Co-ordinator to join our team on a permanent, full-time basis, working 37 hours per week.

The Benefits

- Salary of £25,515
- 25 days' annual leave (rising to 30 days after 5 years' service) plus your birthday
- Sector leading 10% employers' contributory pension
- Staff counselling scheme
- Office 'buddy' scheme for all new starters
- Free annual flu jab and VDU eye care test
- Dedicated training budget for each member of staff
- Flexible working to support a healthy work/life balance (including time off in lieu and flexi-time)

This is a brilliant opportunity for a talented and creative marketing professional looking to gain experience or expand their portfolio in the charity sector whilst promoting the fundamental values and campaigns of our exceptional organisation.

On a day-to-day basis, you'll have the chance to stretch your creative muscles and develop exciting campaigns to highlight, broaden exposure to and promote our cause supporting LGBTQ+ people from all walks of life.

We are passionate about ensuring that everyone we encounter has the best possible experience of our organisation, including our staff. With a budget set aside for your professional development, we will empower you to achieve your career and professional goals.

So, if you are passionate about improving the wellbeing of LGBTQ+ individuals and have the talent to promote and support our brilliant community, we want to hear from you!

The Role

As a Communications & Marketing Co-ordinator, you will plan, manage and co-ordinate a rich array of campaigns that increase the profile of our life-changing services, nationwide activities and opportunities.

Helping to build our reputation in the wider LGBTQ+ community, you will work with other organisations to market our income generation streams such as our training offering, legacy campaigns and donor scheme.

Working to increase the legacy and impact of our national marketing campaigns, you will research and segment our audience, tailoring content and information through our online and digital channels.

Additionally, you will:

- Promote our work in local and national media
- Help to develop a long-term strategy to grow our digital and online channels
- Co-ordinate the promotion events and cultural dates across the year

About You

To be considered a Communications and Marketing Co-ordinator, you will need:

- A minimum of three years' experience in a communications or marketing role
- Experience using content and digital channels to deliver low or no-cost campaigns to attract new audiences
- Experience of building effective relationships and partnerships with external organisations
- Experience in supporting as sales or fundraising projects
- An appreciation of marketing insights and digital analytics, measures and matrixes
- An understanding of the issues faced by LGBTQ+ individuals and communities
- Creative skills such as copywriting, video production, photography or graphic design

Other organisations might call this position, Marketing Officer, Charity Marketing Officer, Communication and Events Executive, Charity Campaigns Executive, Communications Executive, or Marketing and Events Officer.

Webrecruit and LGBT Foundation are equal opportunities employers, value diversity and are strongly committed to providing equal employment opportunities for all employees and all applicants for employment. Equal opportunities are the only acceptable way to conduct business and we believe that the more inclusive our environments are, the better our work will be.

So, if you're ready to promote our brilliant organisation as a Communications and Marketing Co-ordinator, please apply via the button shown. This vacancy is being advertised by Webrecruit. The services advertised by Webrecruit are those of an Employment Agency.
---
---
Manchester
,
Greater Manchester
,
United Kingdom
Established in 1975, LGBT Foundation exists to support the needs of the diverse range of people who identify as lesbian, gay, bisexual and trans. We believe in a fair and equal society where all LGBT people can achieve their full potential. #EqualityWins underpins much of what we do and we aim to be; 'here if you need us.' We are a nationally significant charity firmly rooted in our l...
---