Job was saved successfully.
Job was removed from Saved Jobs.
Communications Manager (FTC)
£37,000 – £42,000 • yearly
World Association Of Girl Guides And Girl Scouts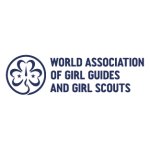 ---
Job Description
Communications Manager (FTC)
London

About Us

Girl Guiding and Girl Scouting is the world's only movement for every girl and any girl because we believe that each of them deserves to be the best they can be. Free to make what they want from the Movement, girls learn by doing, make friends and have fun. In safe, local spaces, girls develop the skills and attitudes to change themselves, their communities and our world.

The World Association of Girl Guides and Girl Scouts (WAGGGS) keeps the global Movement thriving, united, and growing.

We are currently looking for a Communications Manager to join our team in London for a 24 month, fixed-term contract.

The Benefits

- Salary of £37,000 - £42,000 per annum, depending on experience
- 26 days' annual leave plus public holidays
- 5% Generous Matched Pension Contribution
- Life Assurance
- Season Ticket Loan
- Employee Assisted Programme (EAP)

If you are a talented communications professional with an exceptional leadership style, this is an unmissable opportunity to join our forward-thinking organisation and support our important work.

You will have the chance to collaborate with a global team and showcase your creative flair whilst generating positive public consciousness of our organisation and our work.

So, if you are looking to implement your expertise in a rewarding role with a great deal of autonomy, we want to hear from you today!

The Role

As the Communications Manager, you will manage our Communications function and build our visibility and global profile.

In this key role, you will position us as a modern and impactful organisation advocating for, and amplifying, the voices of girls and young women around the world.

You will develop innovative communications, marketing and media strategies to strengthen and promote the profile of Girl Guiding and Girl Scouting activities and programmes such as 'Stop the Violence' or 'Girl-led Action on Climate Change.'

Driving a social media and influencer engagement strategy, you will work with colleagues and organisations around the world to ensure a constant pipeline of new and compelling stories.

Additionally, you will:

- Co-ordinate the effective delivery of high-quality information about our organisation via social media, the press, our website, etc.
- Lead the monitoring and evaluation of our communications footprint
- Identify strategic opportunities to build press engagement and secure media coverage of our work

About You

To be considered as our Communications Manager, you will need:

- A strong track record in communications, including developing and delivering an organisational communications strategy
- Experience of developing strategy and inspiring materials for visibility, partnerships and fundraising
- Experience of communicating to external audiences
- Experience working cross-organisationally in a global organisation with staff based in multiple locations
- Experience of project planning
- Experience of web and social media content development and associated trends
- A passion for, and commitment to, issues affecting girls and young women on a global level
- The demonstrable ability to engage with girls and young women, either through a professional or personal background
- Fluency in spoken and written English
- Proficiency in IT, including MS Office and design software
- A communications, journalism or marketing qualification or equivalent experience

Photography and videography skills would be beneficial to your application, as would experience working in volunteer-led organisations and/or with volunteers.

Experience working in an international setting and with colleagues based in locations away from your workplace would also be advantageous.

Intermediate design skills, including Adobe's creative software (e.g. Adobe Illustrator, InDesign) and video software would also be favourable, as would a commitment to working in partnership with volunteers.

The closing date for applications is the 8th May 2022.

Other organisations may call this role Stakeholder Engagement Manager, Marketing Communications Manager, Communications and Engagement Manager, Communications and Engagement Lead, Communications Lead, Internal Communications Lead, or Media and Communications Manager.

Webrecruit and WAGGGS are equal opportunities employers, value diversity and are strongly committed to providing equal employment opportunities for all employees and all applicants for employment. Equal opportunities are the only acceptable way to conduct business and we believe that the more inclusive our environments are, the better our work will be.

So, if you want your next step to be a deeply rewarding one as our Communications Manager, please apply via the button shown. This vacancy is being advertised by Webrecruit. The services advertised by Webrecruit are those of an Employment Agency.
---
---
London
,
London
,
United Kingdom
The World Association of Girl Guides and Girl Scouts is the largest voluntary Movement dedicated to girls and young women in the world. Our diverse Movement represents ten million girls and young women from 152 countries. For more than 100 years Girl Guiding and Girl Scouting has transformed the lives of girls and young women worldwide, supporting and empowering them to achieve their fullest pote...
---