Job was saved successfully.
Job was removed from Saved Jobs.
Sales & Marketing Manager
£70,000 – £90,000 • yearly
CTE Advanced Technologies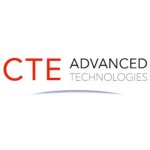 ---
Job Description
Sales & Marketing Manager
Full-time, permanent
£70-90,000 plus a full range of benefits
Aylesbury based (HP20 1DQ) with travel
From Silverstone to Indianapolis, our products are at the heart of motorsport across the globe, helping teams and drivers to compete and perform at the highest levels. Can you imagine a more exciting and challenging sales and marketing opportunity?
We are CTE Advanced Technologies, manufacturing precision fabrication and thermal insulation solutions for a wide variety of industry sectors. From partnerships formed with major players in F1, IndyCar, the World Rally Championship and GT3, we now have the opportunity to expand into other sectors.
This is a new, senior appointment to head up and drive our sales and marketing activity. It offers a free rein to develop the function from the ground up; interpreting the market, identifying potential new channels and partnerships, implementing a sales and marketing strategy, measuring progress and success through motivation of our account management team.
You will:
Develop and launch the entire sales and marketing strategy utilising a multi-channel approach and underpinned with a robust CRM system
Devise and prioritise a list of new market opportunities, ensuring you keep up to date with industry and competitor activity
Lead a consultative marketing and selling process which drives performance and results from our account management team
Propose solutions and present them to potential new customers, ensuring our offering, pricing and processes give us real commercial and quality advantages
Build strong new client relationships and handovers to our operations team, whilst measuring activity, conversion and commercial returns against targets
You will bring a great track record in delivering new opportunities within the automotive / motorsports sectors, cementing long-lasting client relationships with premium service and solutions, and balancing strong negotiation with added value at every opportunity.
Looking for a new challenge, you'll relish the freedom in this role to build and implement a sales and marketing strategy and take the business with you through strong leadership, vision, team development, exceptional internal and external communication, and a results-driven approach.
We're fairly open on salary, which will ultimately reflect your fit for the role, your track record and your potential to grow with us. Similarly, we will tailor a mutually agreeable benefits package which reflects the seniority, importance and expectations of the role.
Search for CTE Advanced Technologies to learn more about us, then send your CV and a concise covering letter telling us why you're right for the role to careers@cte-adv-tech.com. We're moving fast on this appointment so will respond quickly and, if you're successful, will be in touch to set up an initial interview.
---
---
Aylesbury
,
Buckinghamshire
,
United Kingdom
Our principle business is the design and manufacture of precision fabricated components and thermal insulation solutions for the motorsport and automotive industries. We support customers racing in championships around the world including IndyCar, F1 and the WRC. Our focus is on three core principles: - Quality - Lead time - Price We offer a dynamic and flexible approach to customers' requir...
---