Job was saved successfully.
Job was removed from Saved Jobs.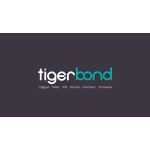 ---
Job Description
We are a forward thinking and creatively driven integrated communications agency where simplicity of thought drives everything we do.

We are a friendly and collaborative workplace that focuses on personal growth and equal opportunities for all. Our den is already home to some of our industry's greatest thinkers, storytellers, creative and doers but there is always room for more and right now we're looking for an account manager to become part of our story of success and growth.

We are currently seeking a PR account manager with experience and capabilities in establishing, maintaining and nurturing trusted relationships with key media, to join our Manchester or Leeds based team.

You will join a dynamic team, delivering creative PR, digital, and social media campaigns for a range of high profile major; food and drink, pets, retail, lifestyle and healthcare accounts. You will be hands on in the day-to-day running of accounts, contribute to the continued growth and success of the team while building on your own skillset.

This is a truly exciting post within the business representing a fantastic opportunity for an experienced account manager or senior account executive ready to step up to account manager and keen to progress their career at an established, successful agency and work across a great portfolio of consumer and corporate accounts.

Job Overview:

We are looking for an experienced senior account executive who is looking for an opportunity to step up to account manager level role or an account manager who is keen to broaden their skills and have the opportunity to work across many high profile accounts.

For someone with previous PR agency experience, this role will offer the opportunity to exercise your PR skills to the fullest, delivering PR activity across consumer and corporate client accounts, spanning a broad range of sectors.

This role will suit a candidate with a keen eye on the news agenda and an interest in comms and campaigns, we're looking for a driven candidate to join our team, someone with demonstrable experience of working in a team environment and delivering impact for clients. You will be responsible for delivering a diverse range of activity for a wide portfolio of clients.

Job Responsibilities:


Responsible for managing a portfolio of national; food and drink, pets, retail, lifestyle and healthcare client accounts

Planning and organising work of the account team to ensure PR activities are completed while providing effective supervision of the account exec team; monitoring day to day activity, motivating and coaching when necessary

Responsible for building strong client relationships; providing strategic client counsel, coverage analysis, report updates and regular briefing and update calls

Writing engaging and well-informed copy, reviewing, proof reading and improving written material

Planning and managing events ranging from photocalls, press briefing and conferences, community events, product launches, press shows, influencer/media brand events, training days

Leading and participating in creative brainstorm sessions, developing and implementing creative ideas and strategies

Responsible for media relations activity; driving the media relations programme for clients and proactively seeking and identifying publicity opportunities to ensure the maximum level of coverage is achieved for the client

Continuing to develop an in-depth knowledge of the national, regional, broadcast and on-line media and regularly dealing with the media, speaking to journalists and other members of the press; building and maintaining effective working relationships with key journalists and industry spokespeople

Having a good working knowledge of social and digital communications, keeping pace with new required skillsets

An established senior account executive/account manager who is experienced in consumer and corporate PR and now looking for their next challenge to work across a range of high profile client accounts
You'll need:
Ideally a minimum of four years plus prior experience working in a PR agency or related industry experience

Strong interpersonal, writing, verbal and presentation skills

A creative flair and data analysis capabilities

Aptitude to build a network of influencers and press commentators

Outstanding organisational skills with the capability to manage multiple projects

The ability to prioritise tasks and objectives in order and manage time and resources appropriately

Skilled in motivating, delegating and coaching

Genuine passion for the media and able to demonstrate good industry knowledge and experience in building and maintaining influential networks
Our Company:
We believe some bonds are unbreakable and should be fiercely protected. We especially feel this way about our people. We are committed to leading the way in terms of career development, opportunity and reward. We place great emphasis on lifelong learning, driven by curiosity and the belief that every person has room to grow. Our goal is to help our people be all that they can be and bring their whole self to work.
To be the proudest, strongest and most fearless integrated communications agency, we need a team of people with different perspectives, mixed experiences and from varied backgrounds. We're on a continuous journey to building a strong, diverse team of curious, creative people who want to find a purpose in their work and support one another in the process.
We embrace diversity and proactively strive to create a workplace where everyone is treated with respect, is well supported and has an equal opportunity to thrive.
Benefits:
We want our teams to thrive at tigerbond; we believe that people do their best work when they feel at their best and that they belong. And we recognise there's also life outside of work. We want everyone to be healthy and find balance.
Here are just a few of the benefits that we're proud to provide:
Personalised training and development programme

Private medical insurance

Free access to NHS approved mental wellbeing app

Flexible remote working

Financial rewards including; Company pension scheme, Employee of the month scheme, Company bonus, New business & New employee introduction bonuses, Long service awards

Parental perks
Ref: 131 942
---
---
London
,
London
,
United Kingdom
tigerbond was born in 2021, formed from a management buyout of the UK's leading independent PR, social, digital marketing and creative agency and mergers with Serious PR in Belfast and Tartan in Canada. Although we've been here before, we're back with a difference; a fierce focus, courageous spirit and powerful roar.    Our name tells our story...
---