Job was saved successfully.
Job was removed from Saved Jobs.
Client Services Manager (Email Marketing)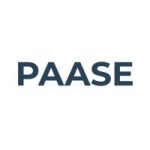 ---
Job Description
Client Services Manager (Email Marketing)

Location: Head Office - Milton Keynes
Contract: Full time, Permanent
Salary: £30,000-35,000 per annum
Benefits: Competitive salary Gym membership Life cover Company pension Performance related bonus scheme


As Client Services Manager, reporting to the Head of Client Services, you will be responsible for the scoping and delivery of email and SMS marketing projects, campaigns, and tasks for all our clients.


Key Responsibilities


Design, build and deploy best-practice, best-in-class SMS & email campaigns and templates for our clients, including data segmentation
Review and report on campaign performance, providing insight and expert advice on how to improve
Manage the team of Client Services Execs, providing support, training and allocate work according to capacity
In conjunction with the Customer Success Managers, scope, manage and deliver client projects within current business policies and legal compliance
Communicate project progress both internally and externally with stakeholders, managing expectations
Collaborate with all other teams to learn and build knowledge about new partnerships and integrations, ensuring that this knowledge is passed on to your team
Develop and improve processes and be the go-to expert on all client services matters
Deliver on operational targets, and work with the leadership team to ensure the business achieves financial goals
Provide support to the Head of Client Services in leading the team and developing and evolving processes to ensure the efficiency of the team and the wider business
Key skills

Driven - ambitious to achieve goals and grow
Adaptable - in adopting new tools, systems and processes quickly
Disciplined - able to prioritise and organise tasks
Confident - in all communication, written and verbal
Proactive - able to take initiative and be happy to work independently when needed
Organised – highly organised with project management skills
Team player - working collectively to learn and support success
Focused – with great attention to detail
Leader – recruit, inspire, motivate, train and mentor
What's on offer?
Fast-growing business with opportunities for career development
Flexible working environment
Competitive salary and benefits 
Qualifications & experience

Bachelor's degree or equivalent experience
Proven track record in email marketing
Knowledge of Klaviyo, Bloomreach or MAPP would be an advantage
Creative email design experience
About PAASE

PAASE is an email marketing agency based in the UK working with brands in a consultative approach to drive enhanced value and sales from their email activity. Recently, our clients have included several supplement brands, well-known beauty and drinks brands, shoe manufacturers and design brands across fashion and homewares.
Our expertise lies in CRM strategy and planning, marketing automation and fully managed services.
Closing date 16-04-2023
---
---
Leighton Buzzard
,
Bedfordshire
,
United Kingdom
Our expertise lies in CRM strategy and planning, marketing automation and fully managed services, and we can provide you with whatever level of support you need - from mapping out your email journey through to the end deployment of your activities and reporting.
---