BD Manager - A&O Consulting
Location

London (Central), London (Greater)

Closes

10 Feb 2021

Ref

37559

Marketing Disciplines

Industry Sector

Contract Type

Work Experience Level

Agency-side or Client-side

Job Role
Job description
We currently have an exciting opportunity for an experienced BD Manager to join our London office.  This role supports A&O Consulting, part of the firm's wider Advanced Delivery & Solutions (AD&S) business.   Equipping clients to meet the demands of today's changing and challenging environment has prompted A&O's growth into new complementary services. Through AD&S we provide technology, resourcing and end-to-end solutions.  This includes delivering legal services in new and flexible ways, making the most of what legal tech has to offer, and, through A&O Consulting, providing specialist consulting and strategic advisory services to build strength and integrity into organisations. Established in 2018 the team advises business leaders across issues such as governance, corporate purpose and culture, conduct, compliance and operational risk, regulatory advisory and business transformation. 
 
For the right candidate it presents a fantastic opportunity to join this team of former regulators and industry leaders at an early stage in the business's development, helping to shape and execute go-to-market strategy, client development programmes and marketing/business development campaigns.  To succeed in this role the candidate will need to combine the experience and ability to design and deliver well thought-through, evidenced business and client development plans with the hands-on/can-do approach and flexibility required to thrive in a start-up environment. 

Role and responsibilities
Identifying and researching markets and companies to understand likely client needs and to identify high-quality leads, including through liaison with BD colleagues within other A&O business teams.
Designing, driving and assessing the success of integrated marketing and business development campaigns to develop high-quality leads within identified markets, drawing-on some execution support from our central marketing team and a PA.  This will include designing and managing round-table events and seminars and developing related marketing collateral.
Developing and project-managing a strategy for engaging with identified leads including undertaking prequalification calls/meetings with or alongside members of the consulting team.
Assisting senior consultants in the account management of strategic client relationships and coordinating client-targeting efforts, including through sourcing and sharing key information on relevant client activities/opportunities and proposing follow-up activity.
Developing and project-managing strategies for the team's appointment onto key consulting panels; co-ordinating client relationship/development activity thereafter.
Seeking client feedback regarding pitches, consulting advice and ongoing client relationships.  Proactively working with the consulting team to ensure that feedback is actioned appropriately.
Working with counterparts in the wider A&O and AD&S teams to ensure consistent messaging and to explore business collaboration opportunities and cross selling.
Inputting into pitches, proposals and credentials statements – though note that this is not envisaged to be a pitch-heavy role, with proposals being led by the consulting team.
Management of target and distribution lists in Microsoft Dynamics, with PA support.
Liaison with central PR and communications team to ensure development of PR strategy is in line with business goals and supports marketing and business development strategy.  Also helping to plan and supervise a small number of multi-channel profile raising campaigns with external agencies as well as overseeing a flow of internal communications to promote A&O Consulting's services and successes. 
Key requirements
Substantial business development and marketing experience at an equivalent BD Manager level within the professional services sector where the individual held a client-facing role and frequently worked with management of individual practice or service lines. Able to demonstrate a track-record of generating new revenues via campaigns and prospecting.
Aptitude for quickly acquiring a rigorous understanding of the various technical areas covered by the consulting offering.
Excellent communication, interpersonal and influencing skills. Ability to make a credible impact with clients, suppliers and colleagues quickly.
Excellent organisational and prioritising skills including a willingness to undertake a range of varied tasks with a can-do attitude.
Creative thinking in terms of both new ideas and ways of creatively using existing channels and resources.
High attention to detail and strong client focus.
Understanding of legal requirements for marketing e.g. cold calling restrictions and other compliance requirements.
Entrepreneurial outlook and passion for continually improving processes and client delivery to ensure we are at the forefront of providing a market leading client experience.
Professional, proactive, creative, good humoured and enthusiastic approach to all work and interactions.
Energy and drive to gain results, improve and succeed 
Qualifications/Experience
Graduate (non-graduates with extensive market experience and proven track record will be considered)
Substantial marketing and sales experience in a professional services environment
Sound knowledge of key marketing and sales platforms including LinkedIn and CRM
Excellent IT skills         
Allen & Overy LLP is committed to being an inclusive employer and we are happy to consider flexible working arrangements.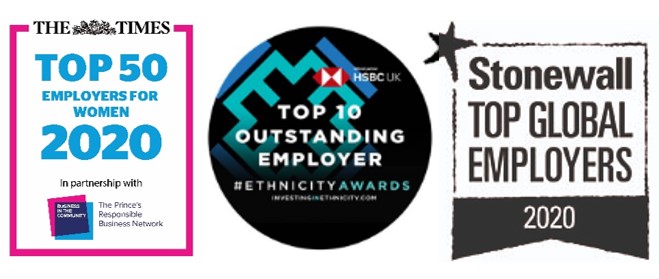 Additional information - External
It's Time
Allen & Overy is a leading global law firm operating in over thirty countries. By turning our insight, technology and talent into ground-breaking solutions, we've earned a place at the forefront of our industry. Our lawyers are leaders in their field – and the same goes for our support teams. Ambitious, driven and open to fresh perspectives, we find innovative new ways to deliver our services and maintain our reputation for excellence, in all that we do.

The nature of law is changing and with that change brings unique opportunities. With our collaborative working culture, flexibility, and a commitment to your progress, we build rewarding careers. By joining our global team, you are supported by colleagues from around the world. If you're ready for a new challenge, it's time to seize the opportunity.
Similar jobs
London (Central), London (Greater)
Competitive
Anthem Consulting

London (Central), London (Greater)
Competitive
Allen & Overy

London (Central), London (Greater)
Competitive
Allen & Overy
More searches like this