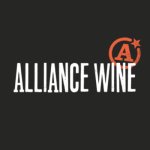 Alliance Wine
Alliance Wine
Beith

,

North Ayrshire

,

United Kingdom
Beith

,

North Ayrshire

,

United Kingdom
Company Information
We were founded in 1984 in Beith, Ayrshire, Scotland. From these unlikely rural beginnings we have grown to become one of the leading wine importers to the wine trade in the UK and we remain independently owned and run. We now import from over 20 countries around the world and represent over 200 producers, as well as making wine in Australia, Spain, France and Chile.
BACKGROUND
Founded in Ayrshire, Scotland in 1984 by Chris Bouteiller, where our headquarters and warehousing remains today. From the outset, the mission of 'creating a better world of wine' has been at our core.
Today we are one of the UK's leading, independently owned suppliers of wine to the on trade and independent off trade channels as well as selling to select international customers; led by directors Fergal Tynan MW, Miriam Spiers and Giles Cooke MW.
Strive to be the best wine importer
With our own warehouse based in Scotland, we import wines from all over the world and represent over 200 producers. We also have a successful stable of winemaking projects in Spain, France, Chile and the acclaimed 'Thistledown Wines' in Australia.
We work directly with the on-trade in London & Scotland, and the independent sector throughout the UK in addition our thriving international customer base. Our buying team has over 60 years of combined experience in the trade, seeking out individual and inspiring producers, with a focus on wineries who have adopted a more sustainable approach.
"We believe that all decisions in making and selling wine should be fair and caring. Making the best wine possible with the least intervention is only the start. It is not only about the environment. It is also about ensuring beneficial relationships for all involved, respecting people, and working with an innate sense of integrity."
No job openings
---