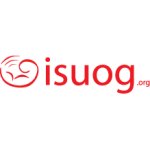 ISUOG - International Society of Ultrasound in Obstetrics and Gynecology (hireful)
ISUOG - International Society of Ultrasound in Obstetrics and Gynecology (hireful)
London

,

London

,

United Kingdom
London

,

London

,

United Kingdom
Company Information
ISUOG is a charitable organisation and the leading international society of experts in ultrasound for obstetrics and gynecology. Beginning in 1991 with the first issue UOG Journal and the first World Congress, ISUOG has grown delivering education to members in 140 countries. Join our growing global community and gain access to a broad range of educational resources for all training and professional levels.
Our Vision
ISUOG's long term vision is that every woman in the world has access to ultrasound, that every scan provider is competent and that the diagnosis of obstetric and gynecologic conditions is effective so that women's health outcomes improve.
Our Mission
Our mission is to improve women's health through the provision, advancement and dissemination of the highest quality education, standards and research information around ultrasound in obstetrics and gynecology.
Our Values
In our work, research and teaching we will demonstrate excellence, integrity, respect, inclusiveness and passion.
No job openings
---