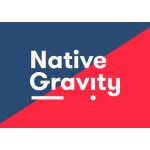 Native Gravity
Native Gravity
We are a specialist recruitment company for digital talent, based in Clapham, London. Our team of expert consultants are dedicated to connecting great people with the best opportunities in the emerging digital economy.

If you're looking for a temporary or permanent job in digital marketing, including acquisition, retention, performance marketing, engagement marketing, creative & tech, content, editorial, CRM, SEO, developers, digital design, social media or programmatic, we'd love to hear from you. For a confidential chat, you can visit our meet the team page and get in touch with one of our experienced consultants. You can apply directly by visiting opportunities or registering easily through our login page.

Our client portfolio includes B2B, B2C, PE backed/investment backed, high growth start-ups, e-commerce, technology, digital agencies, advertising tech, financial tech, marketing tech, e-tailers, sport, non-profit, media, entertainment, gaming, software, FMCG and consumer brands.
London, London

,

United Kingdom
London, London

,

United Kingdom
Company Information
Native Gravity is committed to enhancing the careers of talented digital professionals by matching them with exceptional businesses.

We love to work with great people – clients, candidates & colleagues, and for us all to have some fun along the way.

Our ethos is to dedicate our time and energy into building talent communities and to be at the forefront of leading change within our industry.

So, if you are a company looking to connect with a recruitment business that is filled with passionate consultants who work hard to uncover the best digital talent, or you are a candidate who needs to connect with an industry expert then look no further...